​Teocalli Partners is an international advisory firm that provides management consulting services to firms in the public telecommunications, private business, and public safety space.  We specialize in wireless telecommunications and its evolution as the ubiquitous broadband access medium. We have helped clients plan and create private LTE networks that bring new capability and increased productivity to their business: enterprise, business, utility, public first responders. We bring broad, international C-Level experience and expert-knowledge-based advisory services to help firms manage and leverage transformations in business, market, and technology.
---
Latest News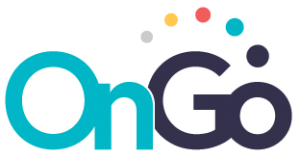 Teocalli Partners is now an Advisory Member of the OnGo Alliance (formally the CBRS alliance). Teocalli Partners' expertise comes from decades of experience with Tier One Wireless Carriers in the US and Europe. Teocalli Partners has been involved in building Telco-grade public and private wireless networks for the last 10 years, for a variety of client needs, from wide-area cellular coverage networks to dense-urban Advanced LTE capacity networks. Teocalli works closely with the OnGo Alliance to bring its history of cellular carrier experience to bear on Private LTE/5G networking issues.
Read about OnGo here…
Learning from Experiments
By Dr. Riad Hartani
The recent string of large-scale technology investments over the last few years, mostly led by cloud/internet players, and in areas as varied as cyber-security, space internet, Blockchain, quantum computing, and the likes, points to some interesting inflection points in the technology innovation eco-system.
Aviat presses its bid for Ceragon

Wireless transport company Aviat Networks has made public its efforts to buy competitor Ceragon, offering to acquire Ceragon for $2.80 per share in cash and announcing its intent to call a special shareholder meeting in an attempt to replace Ceragon board members to get a friendlier reception to its offer. Aviat already owns more than The post Aviat presses its bid for Ceragon appeared first on RCR Wireless News.

Supreme Court denies Apple's request to hear Qualcomm patent case

The U.S. Supreme Court has denied Apple's request to hear its patent case against Qualcomm, affirming the Biden administration's suggestion. The post Supreme Court denies Apple's request to hear Qualcomm patent case appeared first on RCR Wireless News.
New South Wales Telco Authority Joins TCCA

Australia's New South Wales (NSW) Telco Authority became the latest member of TCCA, the global representative body for the critical communications ecosystem. NSW Telco Authority is the connectivity leader for the NSW government and delivers critical radio communications to first responders and essential services to keep people and places in NSW safe. read more

Verizon Frontline Receives Commendation from Colorado Sheriff's Department

Verizon and the Verizon Frontline Response Team received a Sheriff's Commendation from the Boulder County (Colorado) Sheriff's Office for their work in supporting public-safety agencies during the Marshall Fire. read more