​Teocalli Partners is an international advisory firm that provides management consulting services to firms in the public telecommunications, private business, and public safety space.  We specialize in wireless telecommunications and its evolution as the ubiquitous broadband access medium. We have helped clients plan and create private LTE networks that bring new capability and increased productivity to their business: enterprise, business, utility, public first responders. We bring broad, international C-Level experience and expert-knowledge-based advisory services to help firms manage and leverage transformations in business, market, and technology.
---
Latest News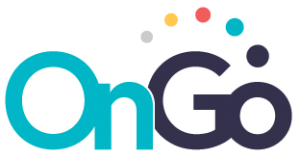 Teocalli Partners is now an Advisory Member of the OnGo Alliance (formally the CBRS alliance). Teocalli Partners' expertise comes from decades of experience with Tier One Wireless Carriers in the US and Europe. Teocalli Partners has been involved in building Telco-grade public and private wireless networks for the last 10 years, for a variety of client needs, from wide-area cellular coverage networks to dense-urban Advanced LTE capacity networks. Teocalli works closely with the OnGo Alliance to bring its history of cellular carrier experience to bear on Private LTE/5G networking issues.
Read about OnGo here…
Learning from Experiments
By Dr. Riad Hartani
The recent string of large-scale technology investments over the last few years, mostly led by cloud/internet players, and in areas as varied as cyber-security, space internet, Blockchain, quantum computing, and the likes, points to some interesting inflection points in the technology innovation eco-system.
IoT tracking in the supply chain (pt 4) – putting the IoT edge at the heart of operations

Note, this article follows directly from a previous post (part 3; January 27) – about roadmap errors and design issues in the rollout of IoT in the supply chain sector, which followed from other posts in the series onJanuary 25 (part 2) and January 24 (part 1); all articles are taken from a new editorial The post IoT tracking in the supply chain (pt 4) – putting the IoT edge at the heart of operations appeared first on RCR Wireless News.

The Sunday Brief: Different disciplines

Greetings from Louisiana, Texas, Kansas, Missouri, and Florida (Ft. Lauderdale, the location of this year's MetroConnect conference, is pictured).  It's been a full week of Telco Top Five earnings, and we will devote most of this Brief to results analysis.  For those of you who need the remaining earnings schedule, here are the remaining companies' The post The Sunday Brief: Different disciplines appeared first on RCR Wireless News.