​Teocalli Partners is an international advisory firm that provides management consulting services to firms in the public telecommunications, private business, and public safety space.  We specialize in wireless telecommunications and its evolution as the ubiquitous broadband access medium. We have helped clients plan and create private LTE networks that bring new capability and increased productivity to their business: enterprise, business, utility, public first responders. We bring broad, international C-Level experience and expert-knowledge-based advisory services to help firms manage and leverage transformations in business, market, and technology.
---
Latest News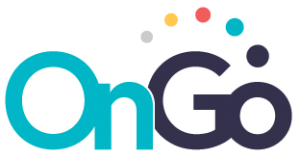 Teocalli Partners is now an Advisory Member of the OnGo Alliance (formally the CBRS alliance). Teocalli Partners' expertise comes from decades of experience with Tier One Wireless Carriers in the US and Europe. Teocalli Partners has been involved in building Telco-grade public and private wireless networks for the last 10 years, for a variety of client needs, from wide-area cellular coverage networks to dense-urban Advanced LTE capacity networks. Teocalli works closely with the OnGo Alliance to bring its history of cellular carrier experience to bear on Private LTE/5G networking issues.
Read about OnGo here…
Learning from Experiments
By Dr. Riad Hartani
The recent string of large-scale technology investments over the last few years, mostly led by cloud/internet players, and in areas as varied as cyber-security, space internet, Blockchain, quantum computing, and the likes, points to some interesting inflection points in the technology innovation eco-system.
Ceragon continues to dodge Aviat's overtures

Wireless transport company Ceragon continues to attempt to avoid the acquisition attentions of competitor Aviat Networks, saying that Aviat's offers don't properly value Ceragon. Aviat has increased its offer consisting of $2.80 in cash and $0.28 in equity consideration, from an earlier offer of $2.80 per share (the company says it has also previously offered $3.25 a share during The post Ceragon continues to dodge Aviat's overtures appeared first on RCR Wireless News.

Huawei sees slower revenue decline in H1

Huawei said that revenues from its Carrier Business Group grew 4.24% to CNY 142.7 billion in the period Chinese vendor Huawei reported overall revenues of CNY301.6 billion ($44.7 billion) in the first half of the year, down 5.9% year-on-year. In the first quarter of the year, Huawei's revenues had declined by 13.9% compared to the The post Huawei sees slower revenue decline in H1 appeared first on RCR Wireless News.
Semtech Agrees to Acquire Sierra Wireless

Semtech, a leading global supplier of high-performance analog and mixed-signal semiconductors and advanced algorithms, and Sierra Wireless, an internet of things (IoT) solutions provider, announced a definitive agreement under which Semtech will acquire all outstanding shares of Sierra Wireless for US$31 per share in an all-cash transaction representing a total enterprise value of approximately US$1.2 billion, subject to customary closing conditions. read more

Comtech Appoints Peterman as President, CEO

Comtech Telecommunications' Board of Directors appointed Chairman Ken Peterman president and CEO, succeeding Michael Porcelain effective immediately. read more